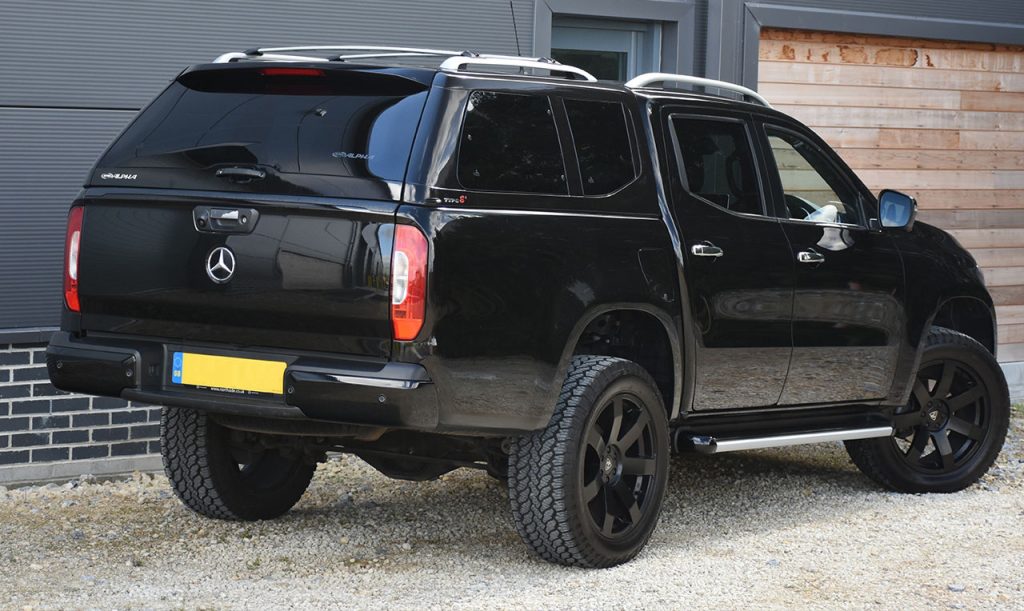 This is our beautiful Mercedes X-Class which has been accessorised and transformed into a black on black stunner. To achieve this menacing look, we have fitted the X-Class with a range of different accessories including a "de-chromed look" to make it stand out from the crowd. 
The premium styling and comfort of the commanding X-Class completely redefines what it means to be a pickup truck. These accessories don't just look good, they also provide extra protection for your Mercedes X-Class.
The full list of accessories added to this vehicle are available below:
If you follow us on social media then you probably saw our walkaround video showcasing all of the X-Class's accessories that we have fitted. But, if you haven't already seen the video then you can simply watch it below. It will really help you visualise the kind of appearance which you can achieve from adding just a few 4×4 accessories to your Mercedes X-Class.
If you'd like to see more videos like this, then you can head on over to the 4x4AT YouTube channel and subscribe so you don't miss any of our future walkaround videos.