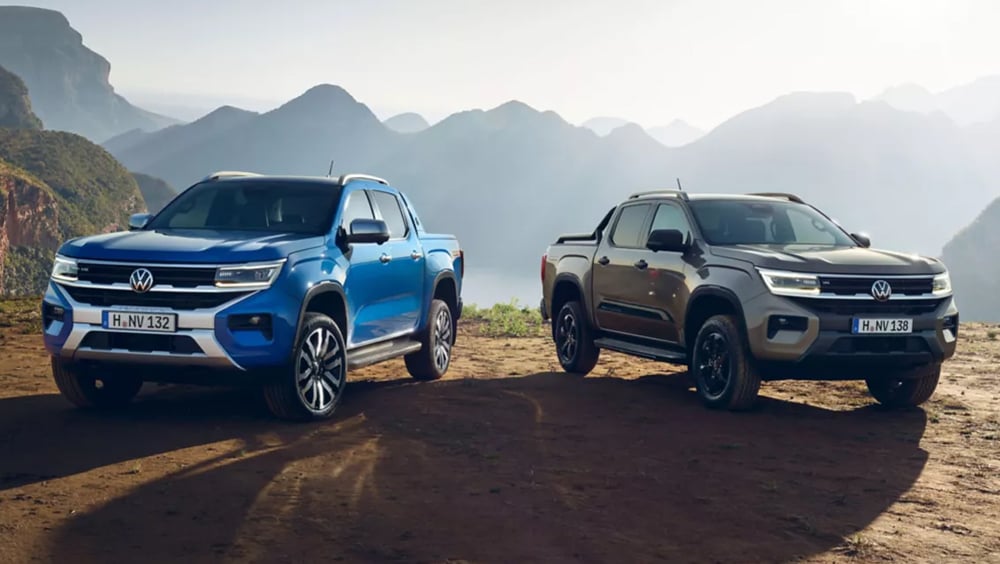 VW have released details of the new Amarok pickup due out in 2022
Here it is … details of the much anticipated all new Amarok pickup, which is due to be on sale at the end of 2022. Prices have not yet been confirmed and will be updated later in the year, and we don't expect to see any on the road until early 2023, realistically.
As with the current Amarok, VW is focusing on the more luxury end of the market rather than buyers looking for a cheap mud truck – this new version is a pickup with a high level of customer comfort and interior tech spec … designed to fit in with the school run as much as off-road adventures.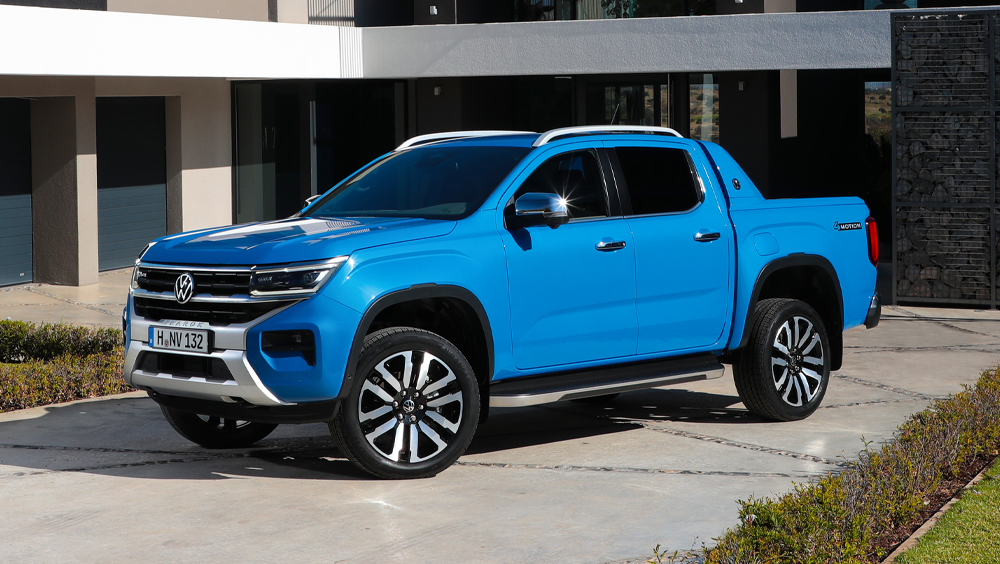 It will be available as a double cab and single cab pickup, with five style variations: the basic Amarok, Life, Style, PanAmericana and Aventura. The PanAmericana is aimed at the off-roader, with a more tough vibe, black style, 18" alloys with all terrain tyres and an integral roll bar, whereas the Aventura has a chrome exterior trim, 20" wheels and a more deluxe cabin … perhaps more suitable for urban drivers. There will be a choice of 8 colours.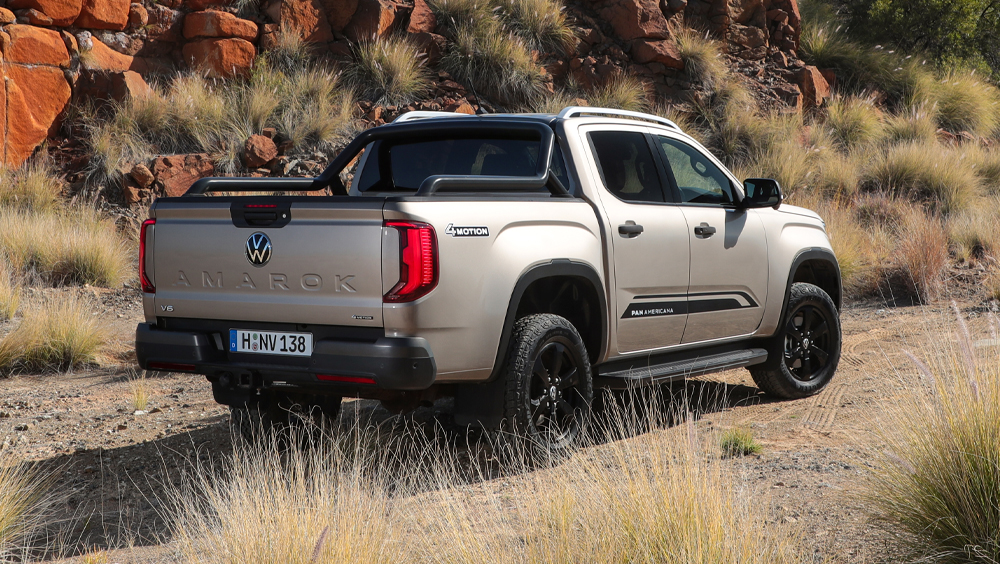 "For the new generation we have significantly modified the Amarok's archetypal design. It is now unambiguously more expressive and even more impressive", says Albert Kirzinger, Head of Design at Volkswagen Commercial Vehicles.
Whilst many parts of the chassis are shared with Ford, from the outside the new Amarok is different to the Ranger in style and feel, which was the idea. The wide front grille is clearly VW, as are the square shaped wheel arches. It's bigger than the current model too – on all sides, with a longer wheelbase. The 96mm of extra length has been used to increase room in the cab around the rear passenger seats.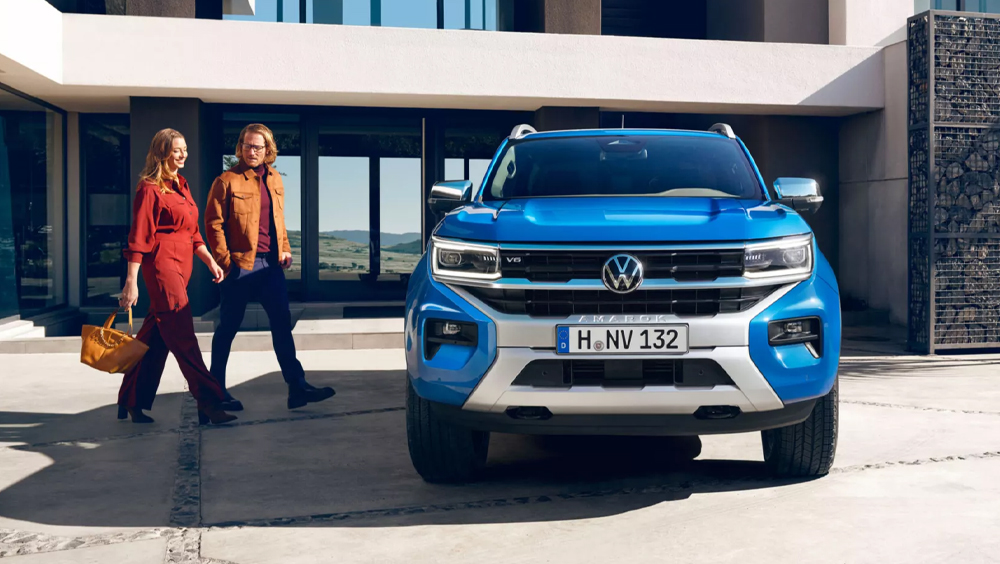 The load bed is wider and there is room for a Euro pallet to fit sideways between the wheel arches on the single cab model, with a total load bed capability of 500kg. The maximum overall payload has been increased to 1.16 tonnes.
All-wheel drive (4MOTION) will be standard in the European markets, and others will have a choice of four turbo charged diesels or a petrol engine with a ten-speed automatic transmission and permanent 4WD. The base engine is a 2l 4-cylinder diesel giving 148bhp, or a 168bhp version. Next up is a twin turbo diesel of either 201bhp or 206bhp – whereas the petrol 4-cylinder engine kicks out 298bhp. Details of exactly which engine will be released to which country will be confirmed later in the year.
New features that VW are emphasising are the luxury style cabin interior, prestige audio and new driver assist features. The 8" (or 12") central display panel (basically a tablet) also has buttons – perhaps a nod to traditional control in amongst all this blinged-up tech, and perhaps, the mixed reactions to their touch capacitive only offerings in cars. The 20 all new driver assist systems are there to make the driving experience easier, and, more importantly, safer. These will read road signs, limit speeds, help with parking, changing lanes, braking and lighting … when we get our hands on a new Amarok, we'll report back!