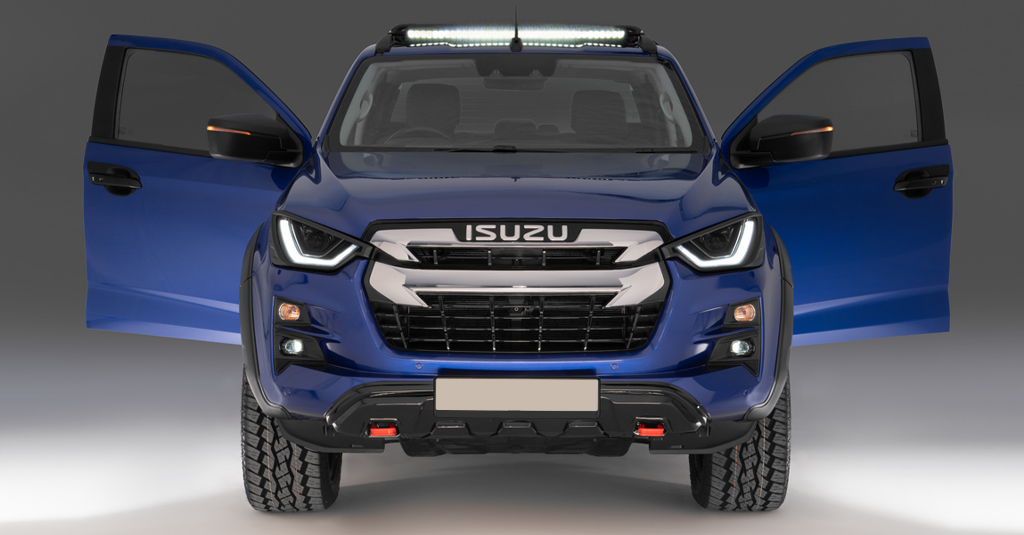 The new Isuzu D-Max Mk6, which was launched last year is already proving strong competition for its rivals, both as a commercial/off-road vehicle or a family car. With a tough-looking remodelling, it now looks much sharper and smarter … with a price advantage over many other pickups, improved off-road capability and a much better range of optional upgrades and extras. We wanted to zoom in and showcase our some recommended accessories we stock for the most popular Double Cab version … the 'new kid on the block' of pickups!
Hardtop Canopies
Hardtop canopies are best-selling pickup additions already, because they are so incredibly useful -hugely increasing your vehicle's interior space and keeping it dry and secure. In the commercial hardtop category, we recommend the Aeroklas Commercial Hardtop with E-Tronic central locking for the best all-rounder. The E-Tronic remote keyless entry is very convenient for the professional user with hands full of tools and equipment. The same hardtop is available in a leisure version which has tinted pop-out rear windows if additional ventilation or access is useful.
The top-of-the-range hardtop canopy for the D-Max Double Cab is the Alpha XS-T. Alpha are considered the very best manufacturer of canopies in the world, and they have been at the forefront of technological innovation since 1982.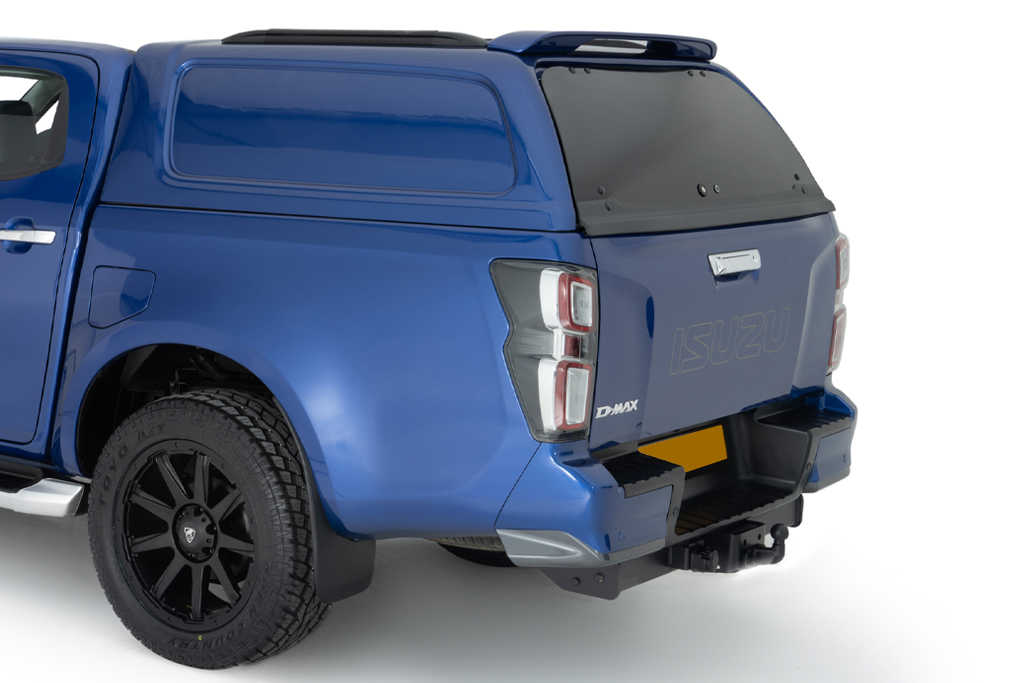 Tonneau Covers
Tonneau covers are an alternative to hardtop canopies – providing a weatherproof and lockable storage area on the load bed without the overhead part of the canopy. They are easily removed if an open load bed is needed.
Pro//Top make an entry-level lift up type tonneau cover; with a black chequer plate texture on the aluminium lid, it looks the business. Powerful gas struts achieve the lid lift.
Roller shutters are the most favoured type of tonneau cover – we stock models for the D-Max made by northern European specialists Mountain Top. The original and still best-selling model is the black aluminium version but they're recently launched an electric one – the EVOe – which is very user-friendly.
To further increase your D-Max's carrying flexibility, look at adding a set of cross bars which are compatible with both of the Mountain Top roller shutters above.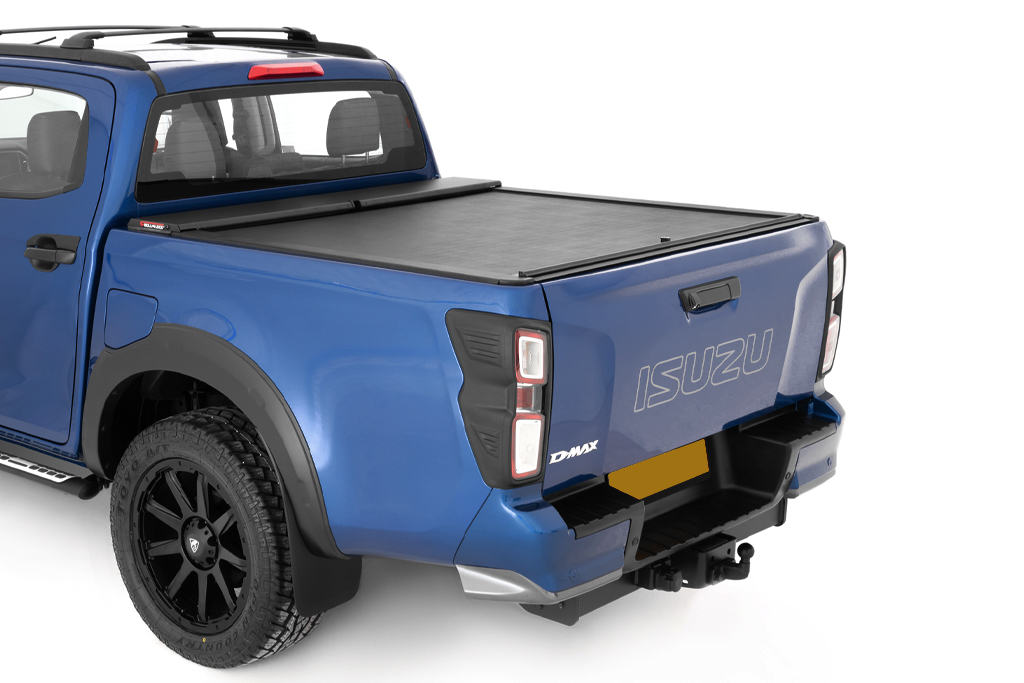 Sports Tonneau Cover
Sometimes considered a combination of a hardtop canopy and a tonneau cover, a sports type load bed cover offers advantages of both. We love the zingy looks of the Alpha SC-Z Sports Tonneau which can be colour matched to your pickup for the full streamlined effect.
Drawer Systems
Security and safety when carrying expensive equipment is paramount, and here a lockable drawer system for your Isuzu pickup is invaluable for peace of mind. At an amazing price for the quality, we always suggest the non-drill Aeroklas bespoke drawer set as our best buy.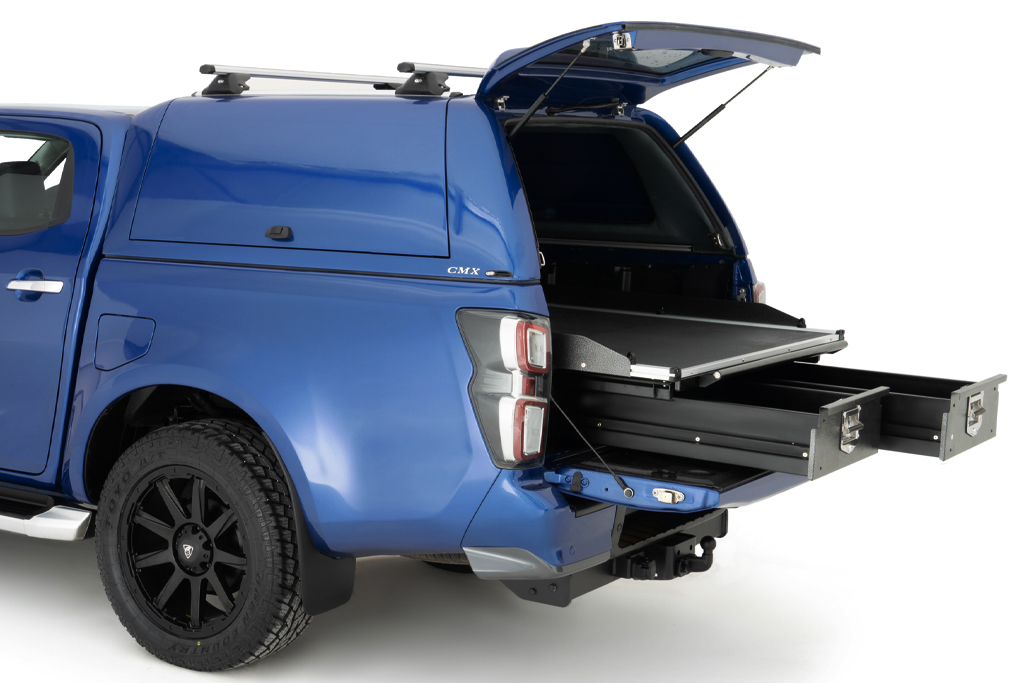 Front Protection Bars
Adding a front spoiler bar to your pickup not only improves its rugged style but protects from damage, especially when driving off-road. 4X4AT's own Predator brand spoiler bar is available in both a matte black (powder coated) and a sleek polished stainless steel finish.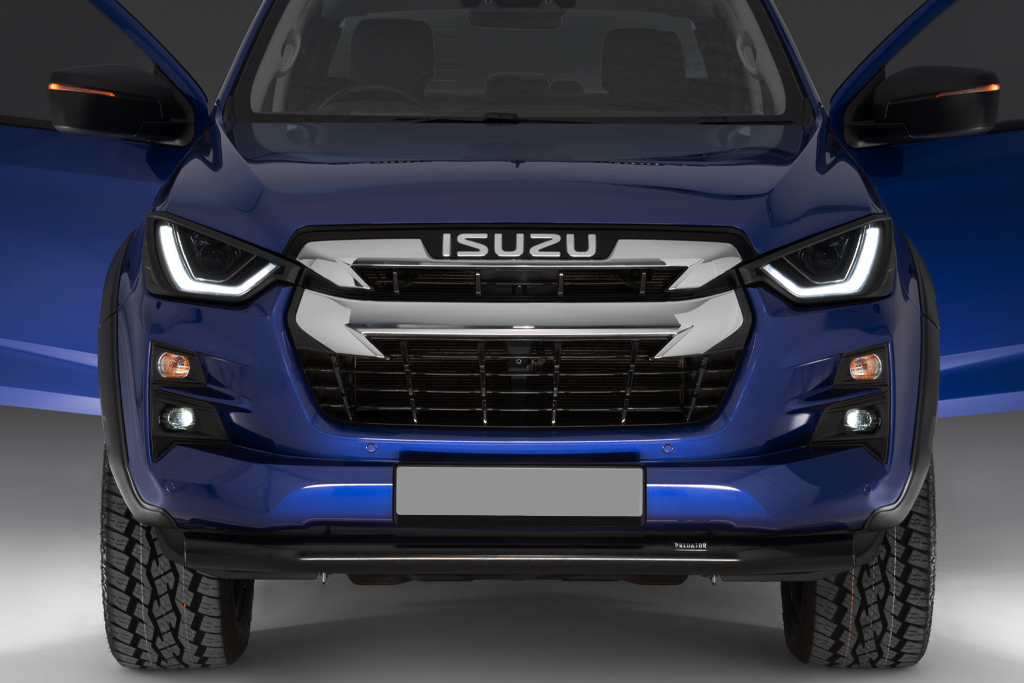 Alloy Wheels
Finish off customising your D-Max pickup with the most striking upgrade – alloy wheels. Our Predator brand features some exclusive chunky designs which really stand out and highlight the tougher, sharper looks of the new D-Max model. Take a look at the 'Fox' style alloys in lustrous black or try these 9 spoke 'Hurricanes'. Our own particular favourites are the imposing 'Coyote' alloys which are available to order now in both matt and lustrous finish.