The Alpha Type-E hardtop is real favourite across all pickup truck owners, whether it be a Ford Ranger, VW Amarok, or Toyota Hilux. The Type-E has been seen as the perfect combination between style and Alpha's enduring engineering excellence.
Unsurprisingly then, anticipation was high to see the very latest incarnation of Type E for the Mitsubishi L200 Series 5. You can judge the answer for yourself in the below pic. The trademark black pillar is there, as is the attention to detail we have grown used to with Alpha Canopies. We think Alpha have managed to blend the flowing line of the new Mitsubishi L200 pickup into the distinctive look of the Type-E canopy very effectively.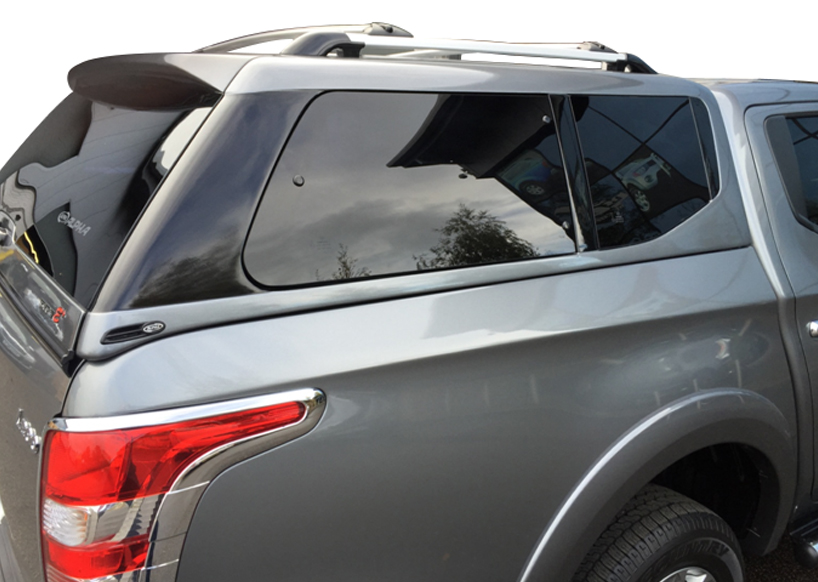 All the usual touches are in evidence with this Alpha Type-E canopy hardtop; high quality fittings, locks and handles, a really good tight fit to the load area, and of course the DuPont paint finish to complete the job.
Keep an eye on the site for the arrival of the bulk stock of this one. We're sure it will move quickly.
What do you think? Which of the Alpha canopies have you liked most and on which vehicle? Let us know, we love to get feedback on our accessories and the 4×4 pickups they are fitted to.