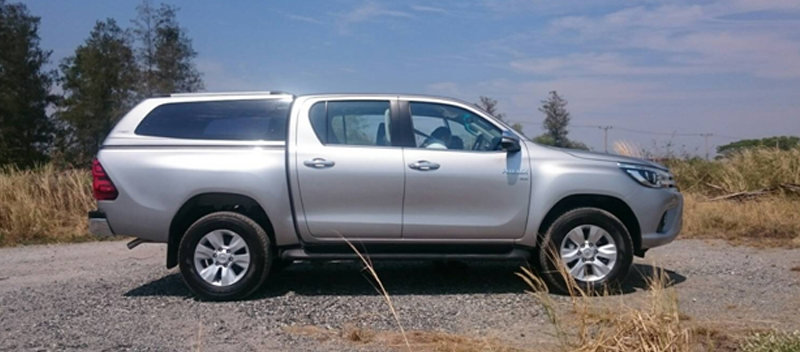 We love the line of this new Toyota Hilux canopy. A new modern, edgy shape for a new vehicle!
This along with a whole host of other accessories will be ready for the launch of this next incarnation, of the latest incarnation, of the pickup that has lead the market….until now!
What do you think of the new Hilux? Will it maintain its position? Loads of competition and new vehicles in this healthy market. New Ranger, L200, NP300 and now a new Hilux!
Who'll be the winner?