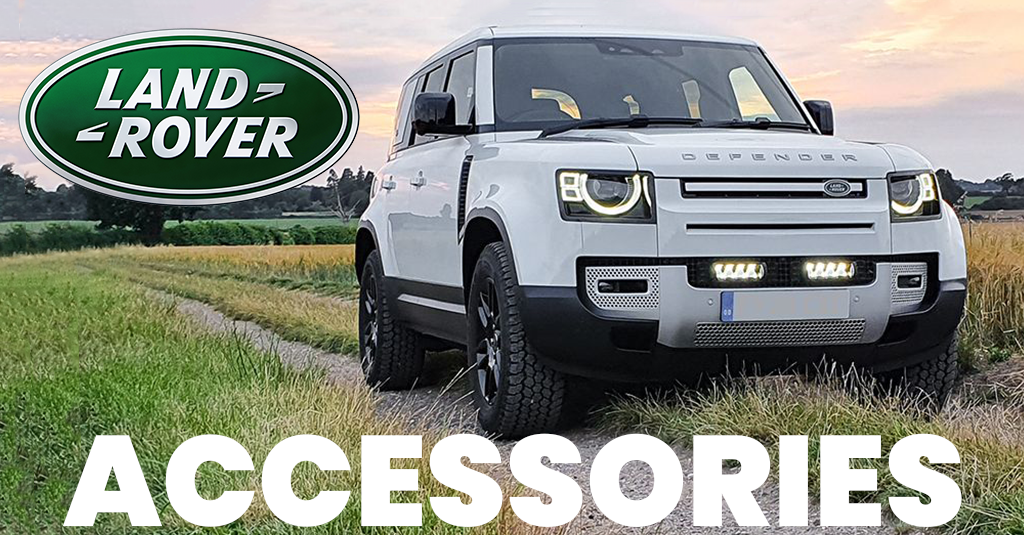 The new Land Rover Defender! The world's most iconic 4×4 for over 70 years, redesigned to fit into the 21st century, making it the most capable and strongest Land Rover yet. It has been brought up to date with a host of new technology, both the unseen and seen, such as the 10-inch touchscreen with Android Auto and Apple CarPlay, for example. Alongside this, the iconic silhouette of the Defender has been maintained, with short front and rear overhangs, it's impossible to mistake.
The 2020 launch of the Defender 110 was followed swiftly by the shorter wheelbase Defender 90. Both look great and are proving exceptionally popular, no surprises there.
If your lucky enough to own one and are ready to for some upgrades to the looks or to add to its already impressive practicality then check out this list of some of the popular accessories available at 4x4AT for the new Land Rover Defender:
Black Side Steps
Our black side steps, are inspired by Land Rovers' very own side step design. They come with a durable rhino coating and are supplied as a set. They feature tread plates with a rubberised finish, which help your footing when getting in and out of your vehicle. Ideal for wet, wintery weather.
Features:
Easy non-drill fitment
Sure-footed access
Weight saving alloy construction
Durable black rhino textured finish
Steps include all required brackets and nuts to fit
Fixed Tow Bar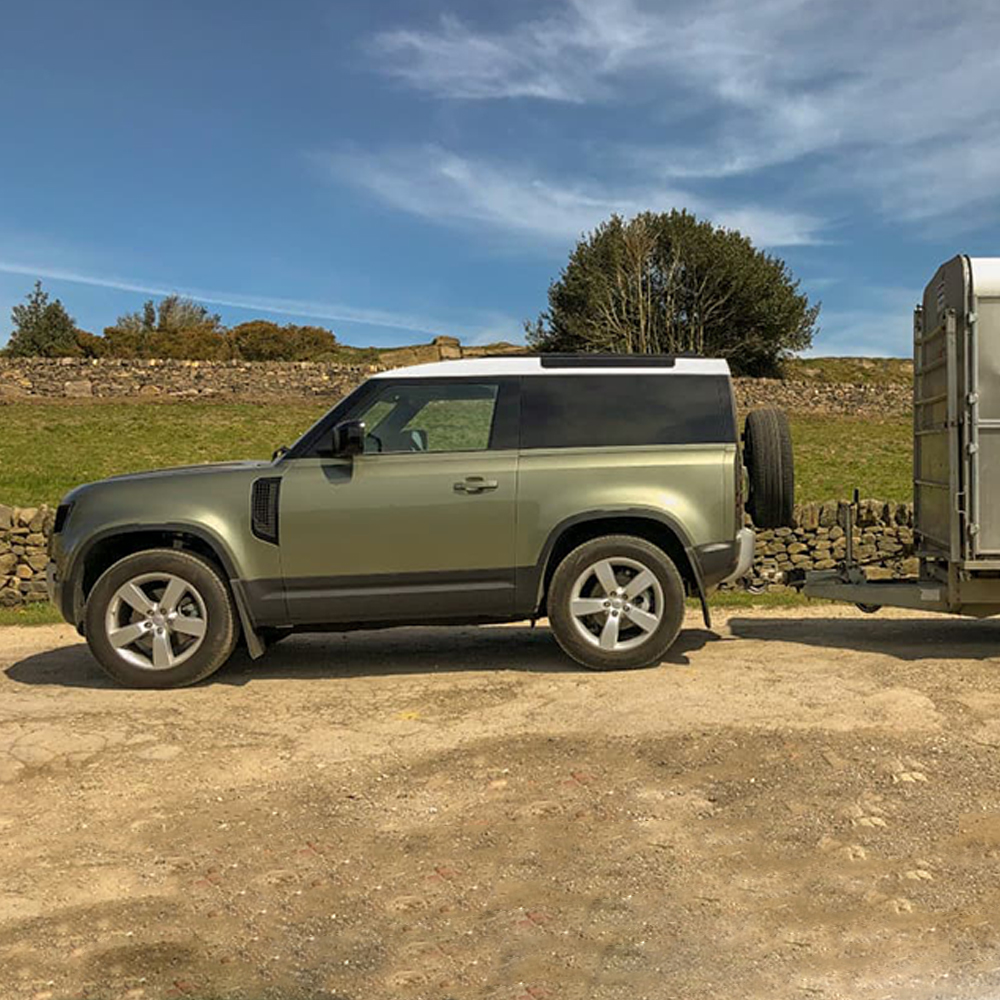 If you're wanting a permanently fixed tow bar, rather than a detachable one, this is the perfect accessory for your new Defender. It is ideally suited for more regular towing use and is UK/EU compliant.
Features:
210kg nose weight rating
3500kgs rating
Fixed Swan Neck Design
European Manufactured
Fits all models of Defender 2020 onwards
Full pictorial fitting guide
Lazer Lamps Triple-R 750 Elite Grille Integration Kit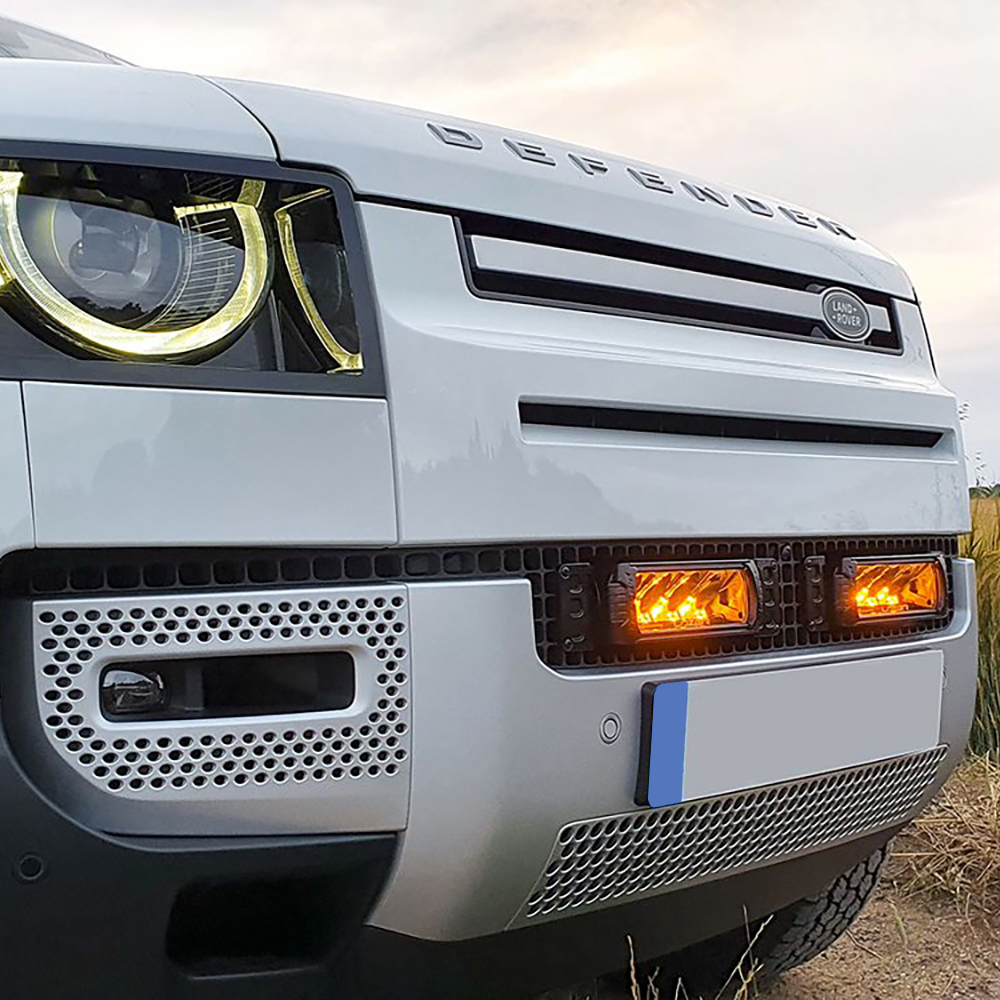 The range topping Triple-R Elite Series delivers long-range illumination, which sets it at a new standard compared to other lighting solutions its size. These are the latest generation of Lazer Lamps LEDs with rear facing LED lights and perfect for those dark days.
Features:
Ultra-long-range boost optics
High output LEDs
Lightweight Magnesium Components
Electronic thermal management
IP67 watertight
Triple-R Charged Air Cooling System
5-year warranty
Designed & manufactured in Britain
Shop Lazer Lamps Triple-R 750 Elite Grille Integration Kit
Lazer Lamps Triple-R 750 Grille Integration Kit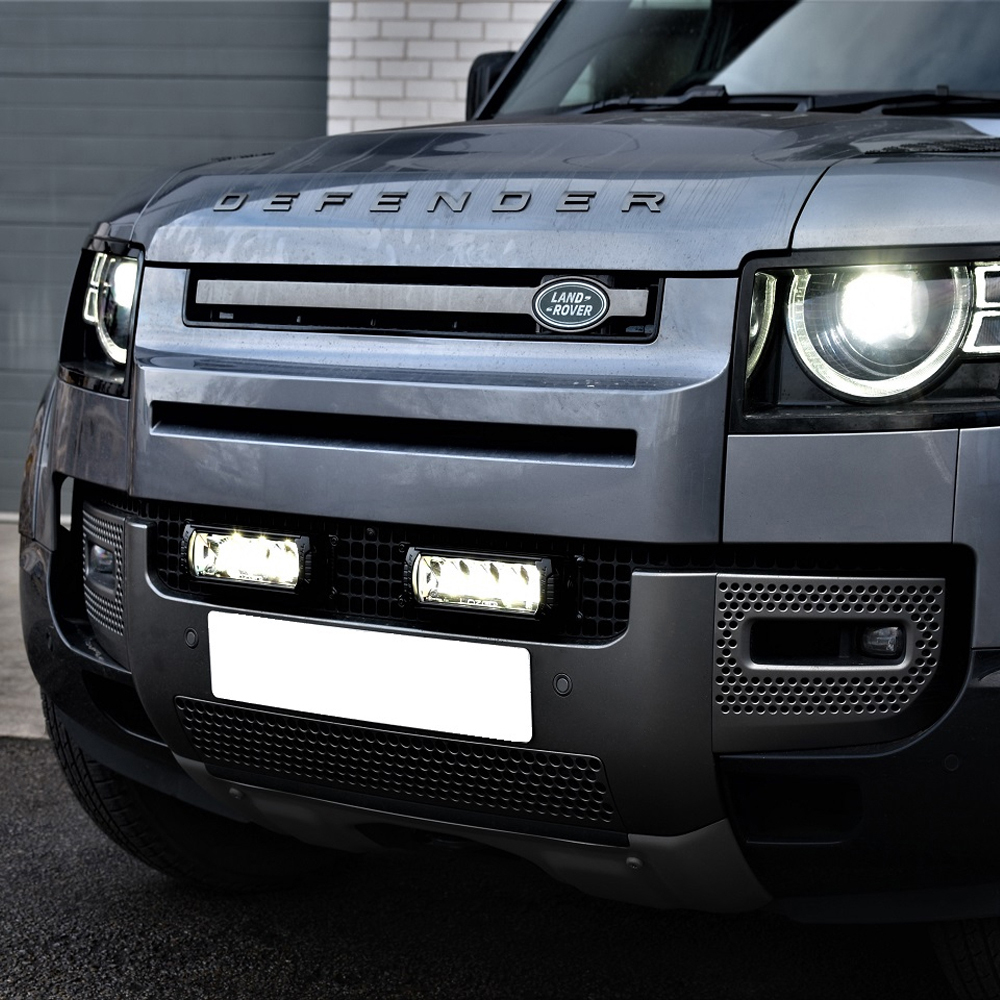 If your budget can't quite stretch to the Elite Series then sitting just under the those is the Triple-R Standard Series. Still an excellent buy, ideal for the winter months. As you'd expect from Lazer Lamps they have a stylish appearance, which will certainly compliment the good looks of your Defender 90 or 110.
Shop Lazer Lamps Triple-R 750 Grille Integration Kit
Defender Cross Bars for Roof Rails in Black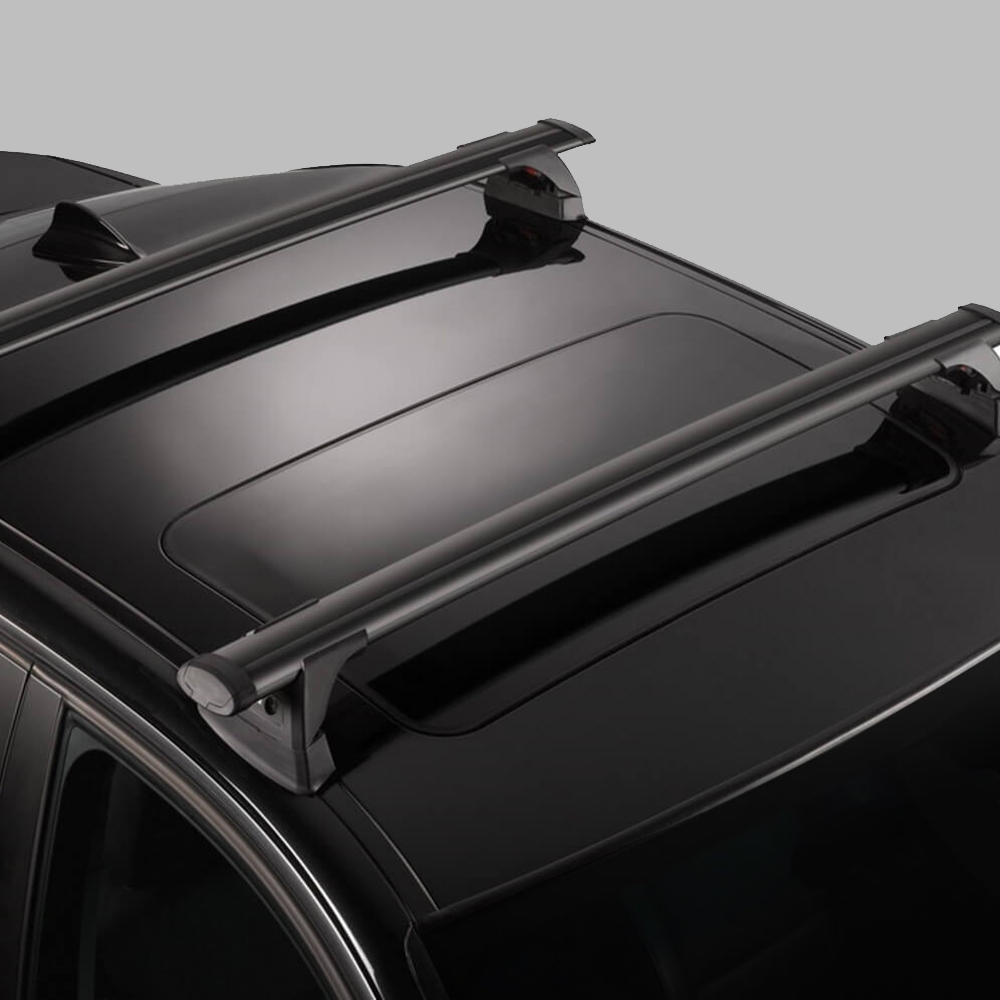 Made in Europe, these roof cross bars are made from an aluminium extruded cross bar and are available in two finishes – brushed alloy or durable black finish. These cross bars are available for the Defender 90 and 110 – see the links below to select the ones which fit your Defender. Our cross bars are compatible with most applications from roof boxes to bike carriers.
Features:
80kg carrying capacity
Easy fitting within 10 minutes
Easy removal within 5 minutes
Removable end cap to allow full access to the T-channel for easy accessory installs
TUV approved for UK & EU use
Secure lockable mounts
Supplied as a pair
Black finish
The cross bars are also available in silver.
Shop Defender 90 Cross Bars / Defender 110 Cross Bars
Shop all of our Defender accessories
Follow us on our social media to keep up-to date: