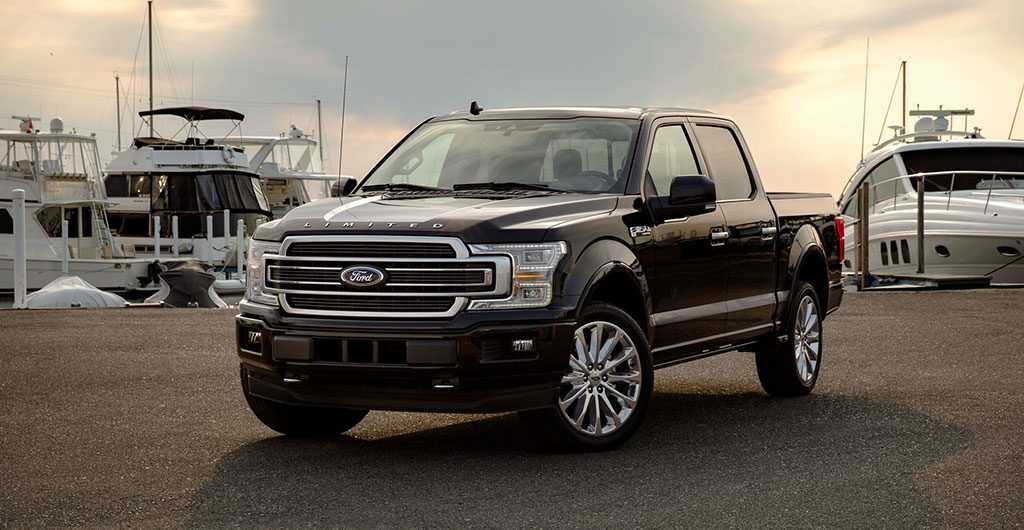 If you follow us on social media, you may have seen we shared a video from Ford Europe of the New Ford Ranger 2019 towing 15 caravans, a pretty mean feat when you consider that is around 3.5 tonnes of towing capacity. But that figure has been blown out of the water by the Ranger's latest estranged US-cousin prototype, the all-electric Ford F-150 pickup truck, as it pulled over a whopping 450 tonnes!
Just take a look at the video below to see the F-150 in action, it's an impressive sight!
That's right, the all-electric Ford F-150 pickup truck is coming and it can tow over 450 tonnes. Now it's important to note that this was a stunt and that this video is a show of what Ford could tune the truck to do. Not what the production version will do.
Ford even go as far as to remind viewers that "The all-electric F-150 prototype is towing far beyond any production truck's published capacity in a one-time short event demonstration. Never tow beyond a vehicle's towing capacities. Always consult the Owner's Manual."
This isn't the first we have heard about Ford's plans for electric versions of their vehicles as earlier this year it was announced that they had invested $500 million in Michigan based EV manufacturers Rivian. The all-electric F-150 pickup will likely be using similar technologies that will be found in Rivian's RT1 pickup that we posted about on our blog last year.
These are still just theories at the moment, although something we do know is that the competition could be fierce. Tesla has announced a truck, and details are nebulous, but the company has a record of fast, long-range EVs and Tesla's CEO Elon Musk recently stated it will start from $50,000.
As we mentioned as well, upstart Rivian has also previewed an electric truck with range up to a 400 miles, towing capacity up to 11,000 pounds and a price range between about $70,000 and $90,000.
Exciting and interesting times are ahead for the 4×4 pickup truck industry in general and the electric pickup market in particular. Do you think the eventual production version will be anywhere near as powerful? Will your next 4×4 pickup be all-electric?