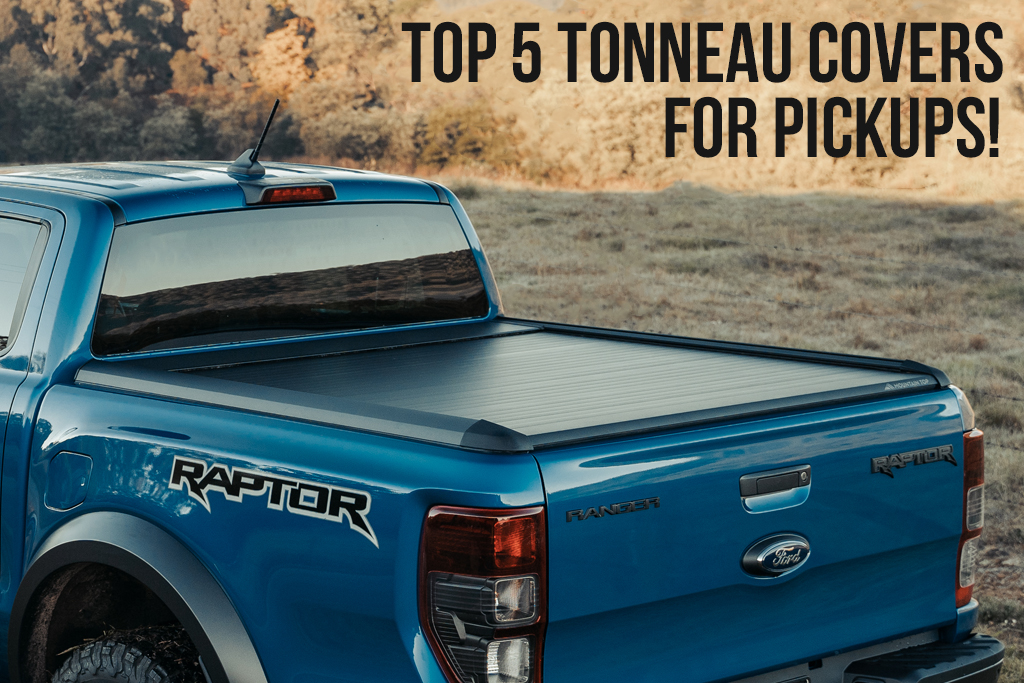 Here at 4x4AT, we offer an unrivalled choice of tonneau covers. Whether you're looking for a hard or soft tonneau cover, if you want a practical addition to your pickup, without losing its traditional looks, or perhaps something sportier, then one of these tonneau covers should be a perfect fit for you, and your pickup. Here are the top 5 popular types of covers we sell: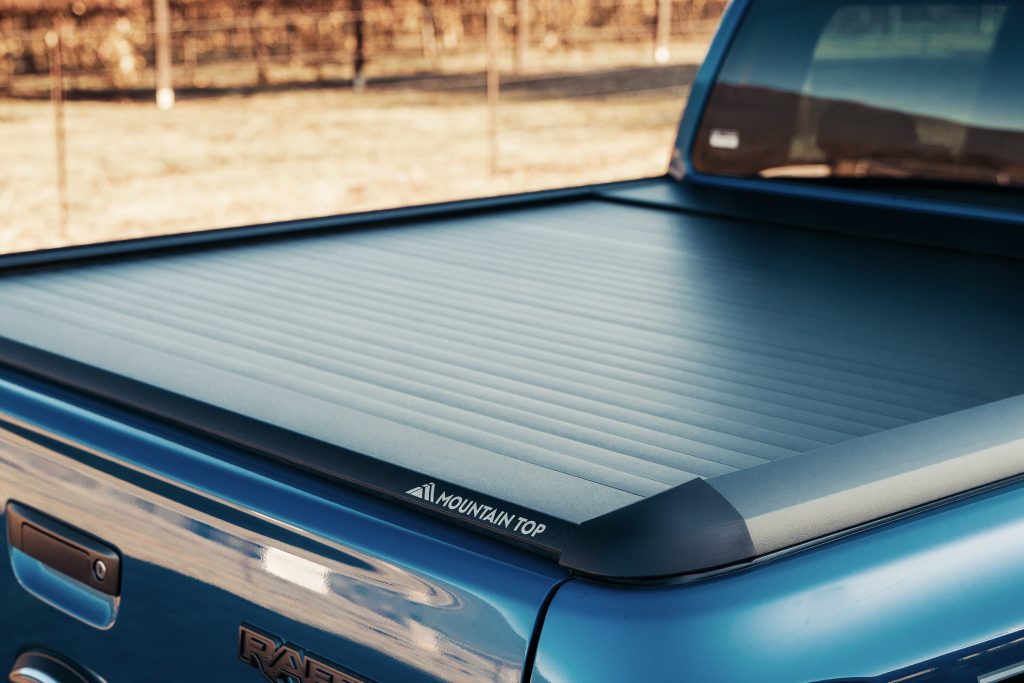 1. Mountain Top EVOe Roller Shutters
Mountain Top recently brought out their top of the range, EVOe Electric Mountain Top roller shutter as part of their new EVO Series. This cover is a fully electric automatic roll top and is exceptional for its ease of opening and closing, all due to it being operated by its own separate key fob. With the press of a button, the entry to your truck bed is simple, with no drama.
The EVOe is made to be durable and strong. It has an integrated water drain management system built-in, which can drain up to around 40 litres of water per minute, making it weather resistant.  Many features make it ideal for any weather conditions, from the durable black powder-coated finish to it being thoroughly tested in sub-zero temperatures. Your precious cargo will stay stored safe and out of sight. Perfect for everyday use, no matter the environment or task with the added benefit of it being electrically operated.
Available for: Ford Ranger, Isuzu D-Max, Mitsubishi L200, Toyota Hilux and VW Amarok.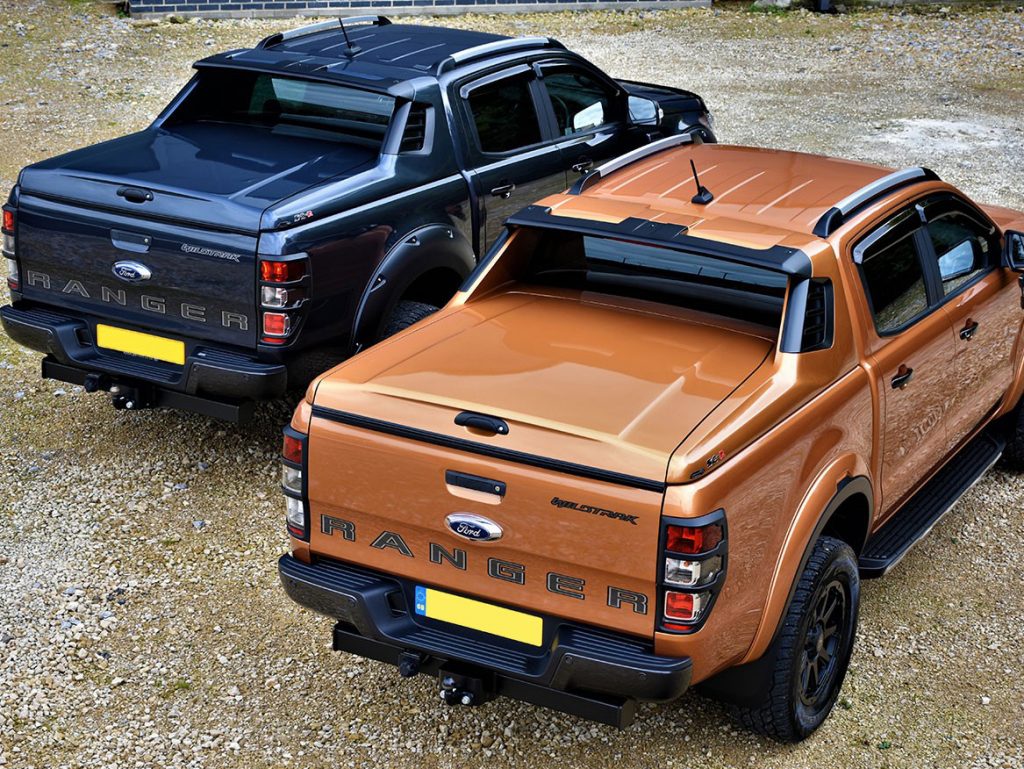 2. Alpha SC-Z Sports Tonneau Covers
Alpha make products well known for their quality of design and utilizing the finest materials. The latest generation of sports style load bed tonneau cover is the SC-Z. The sleek contours and unique designs will transform your vehicle's style and make it a real eye-catcher. On a more practical note, the SC-Z has been tested in various conditions and is weather resistant. To support this, the cover has a patented water drainage system, and a smooth effortless opening/closing with central locking enabled. Meaning all loads and goods will remain safe, dry, secure and out of sight.
It comes in multiple colours and is available for: Ford Ranger, Isuzu D-Max, Toyota Hilux, Nissan Navara, Fiat Fullback and Mitsubishi L200.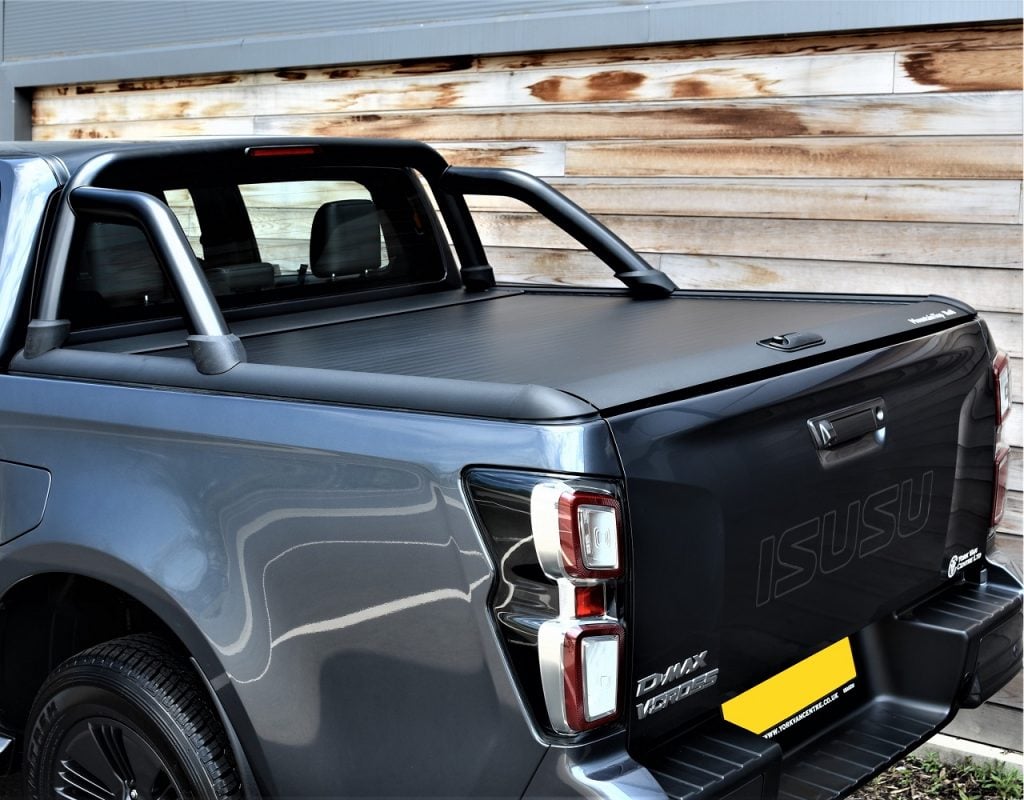 3. Mountain Top Roller Shutters
Mountain Top roll top is a practical addition to your pickup and a best-seller. It provides a secure cover to your pickups load bed area whilst maintaining the pickup look. The cover has been tested and offers a high level of protection from the elements. The Mountain Top roll cover is fitted with an integrated water drain management system, ideal for those wet days we invariably have. It is fully lockable with a sturdy push button and grab handle lock to help keep belongings and cargo safe and secure, out of view from any prying eyes. This roller shutter comes complete with a comprehensive 3-year manufacturer's warranty.
Available for: Ford Ranger, Mitsubishi L200, Nissan Navara and Isuzu D-Max.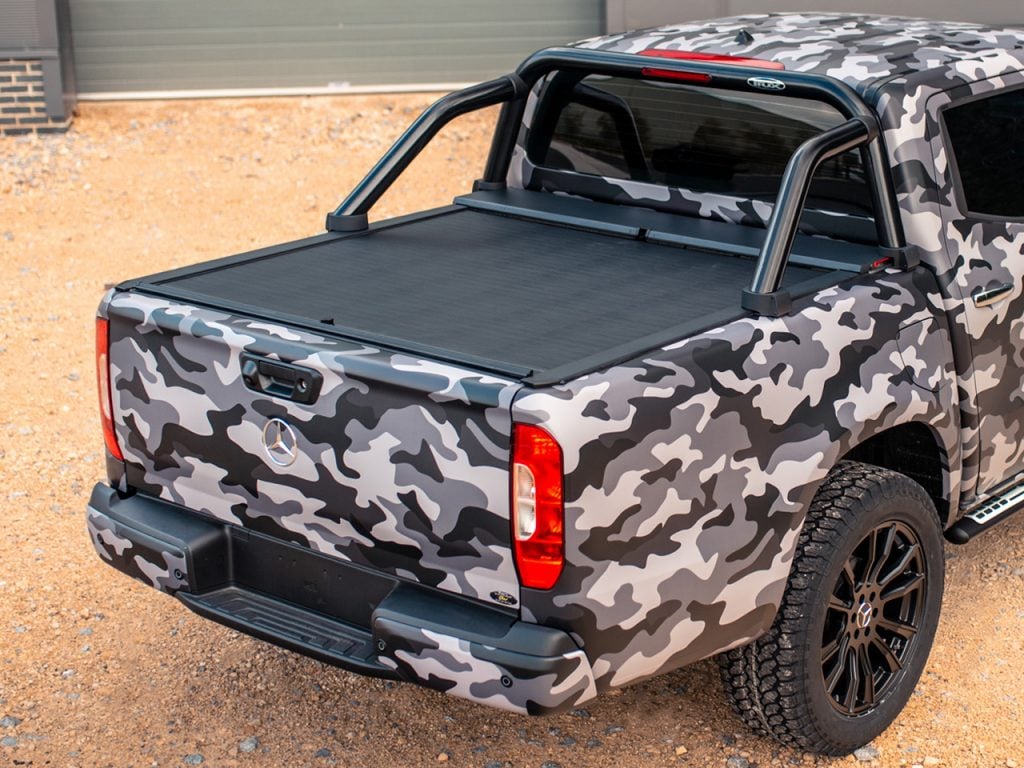 4. Roll-N-Lock Retractable Tonneau Covers
Class-leading quality and security. The Roll-N-Lock retractable tonneau cover locks to the truck bed for added security. It also retracts all the way, ensuring you have total access to the load bed area and has three pre-set opening positions. These are; fully closed, open one third, open two thirds or open fully, giving you multiple options to suit your needs. For an extra added security measure, the cover uses twin locking points that prevent your truck's tailgate from being opened when the roll top is locked. It is weatherproof meaning belongings/loads will be kept bone dry and will not be damaged. The Roll-N-Lock is not only practical but the aesthetic is seamless, giving a stylish, professional finish.
Available for: Ford Ranger, Fiat Fullback, Great Wall Steed, Isuzu D-Max, Mazda BT50, Mercedes X-Class, Mitsubishi L200, Nissan Navara, Renault Alaskan, Toyota Hilux and VW Amarok.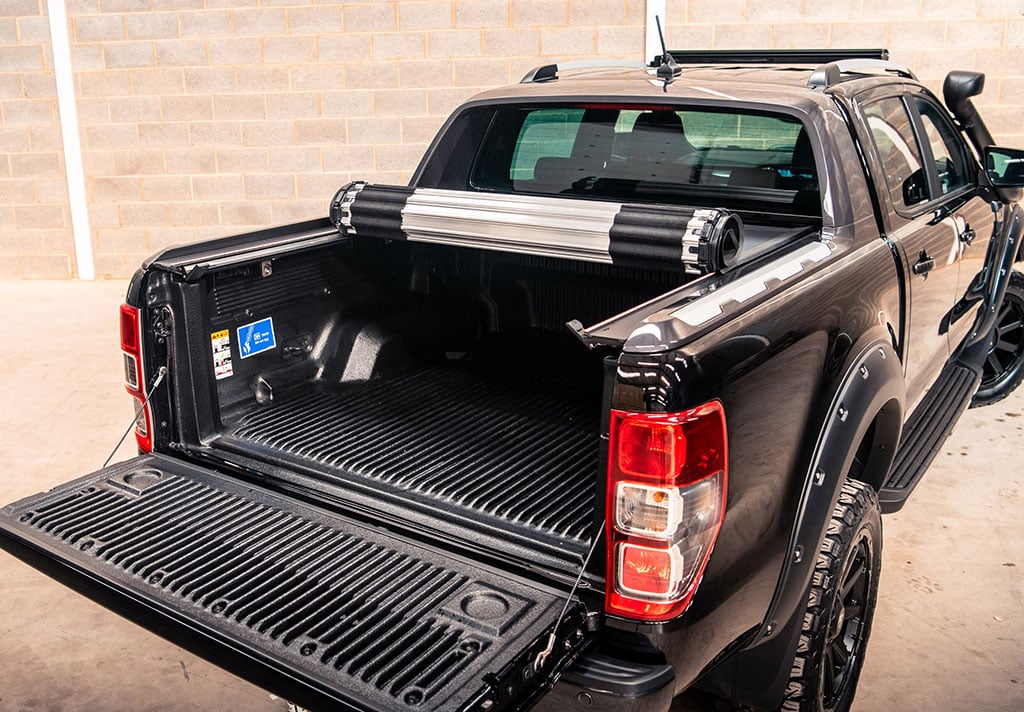 5. EZY Roll Tonneau Covers
The EZY Roll is also another example of a highly secured, weather-resistant cover. For security purposes, the cover can not be opened unless the tailgate of the pickup truck is opened, making it harder for any 'unauthorised persons' trying to break into your load bed area. Interlocking aluminium slats are covered in high-grade black leatherette adding to the security. But at the same time, they also pair with the sleek styling, to give a complete and neat finish. Great functionality, great aesthetic and easy to install; these tonneau covers are 'EZY' to like.
Available for: Ford Ranger, VW Amarok, Isuzu D-Max, Mitsubishi L200, Toyota Hilux and Nissan Navara.
For more tonneau covers, click here and browse.
Follow us on social media, and keep up-to-date with our latest news…