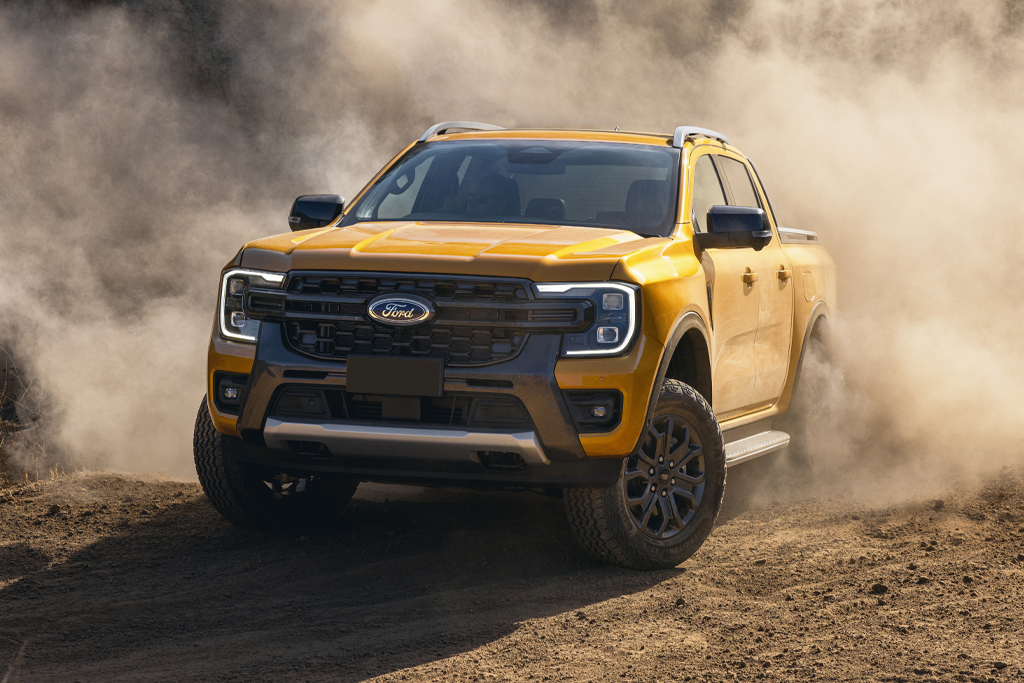 Since it first hit the market back in 2012, the current Ford Ranger has dominated the world pickup scene, and in the UK has been significantly responsible for popularising such vehicles. Amongst commercial users and the average domestic buyer alike, it has carved out a solid and loyal fan base in 180 countries, with a fairly incredible market share of just under 40% in Europe alone.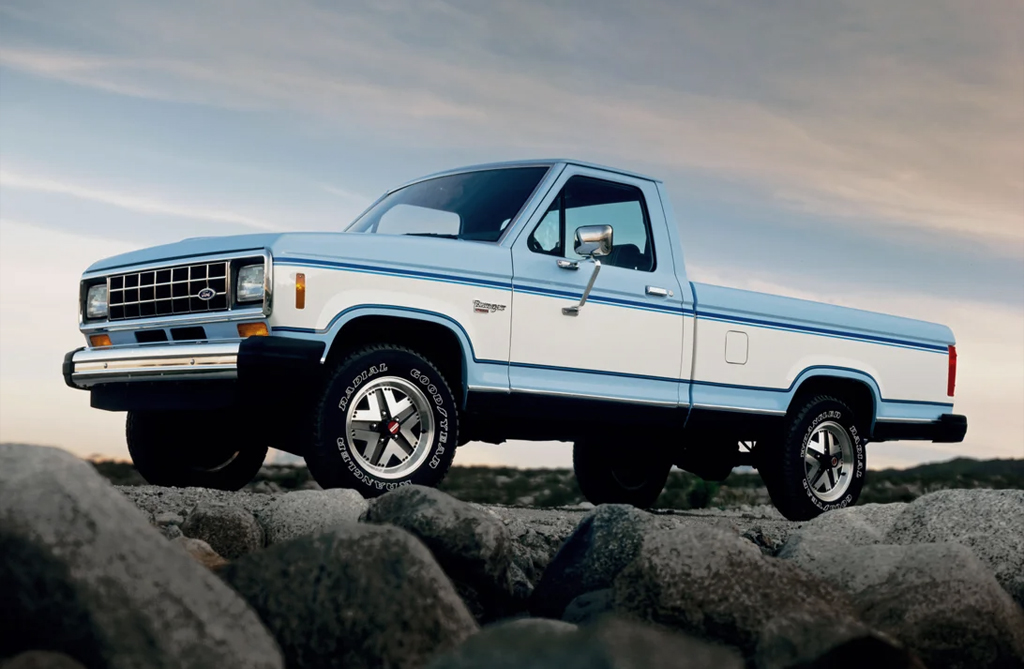 Above: the first-generation Ford Ranger from the early 80s.
To understand why it has enjoyed such strong sales and almost iconic status in the field, combine all its plus points into one and you'll see why the Ranger is a winner.
Evolved from decades and decades of Ford commercial vehicle experience, the Ranger gives a comfortable driving experience in a high-grade stylish interior, with reasonable running and maintenance costs plus flexible engine/cab size options, weight bearing capabilities and specialised accessory add-ons … all of that adds up to a pickup which can be many things to many people. It's a quality all-rounder which has been face-lifted a couple of times in recent years, but is now set for an enhanced 'Ranger Experience' with the launch of the new generation in 2022.
Just a few days ago, (Nov 2021), Ford liberated all the details and images of the fourth generation Ranger to the world; orders will open in late 2022. Expect it to hit UK showrooms in early 2023. Obviously, we're very excited about this at 4X4AT, so we decided to break down the main improvements and changes for our customers.
Overall Styling
It's no secret that the new Ford Ranger looks more 'stateside'. Its appearance seems largely derived from the Ford Bronco and the chunky big new F150 all-electric truck. Its big, bolder and larger – 50mm wider with a longer wheel base – with C clamp lights, a larger front grille, conspicuous wheel arches … it flaunts a fearless presence and projects a gutsy attitude.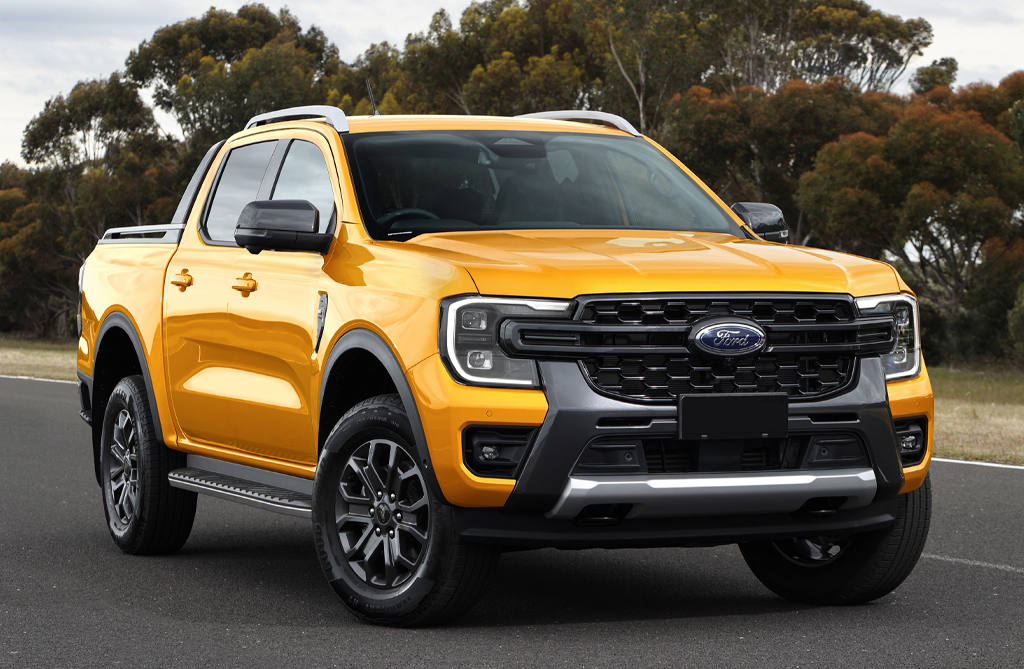 We will be launching an extensive range of aftermarket exterior styling accessories for the new generation Ford Ranger to allow buyers to further personalise their vehicle, including our bespoke Predator range; with alloys, lighting and body styling upgrades.
Engine Upgrades
There are two new engine choices with the new generation Ford Ranger: a 3 litre V6 diesel and a 2.3 litre EcoBoost petrol. The V6 diesel boasts a permanent four-wheel drive with smaller models having a selectable on-demand 4WD system.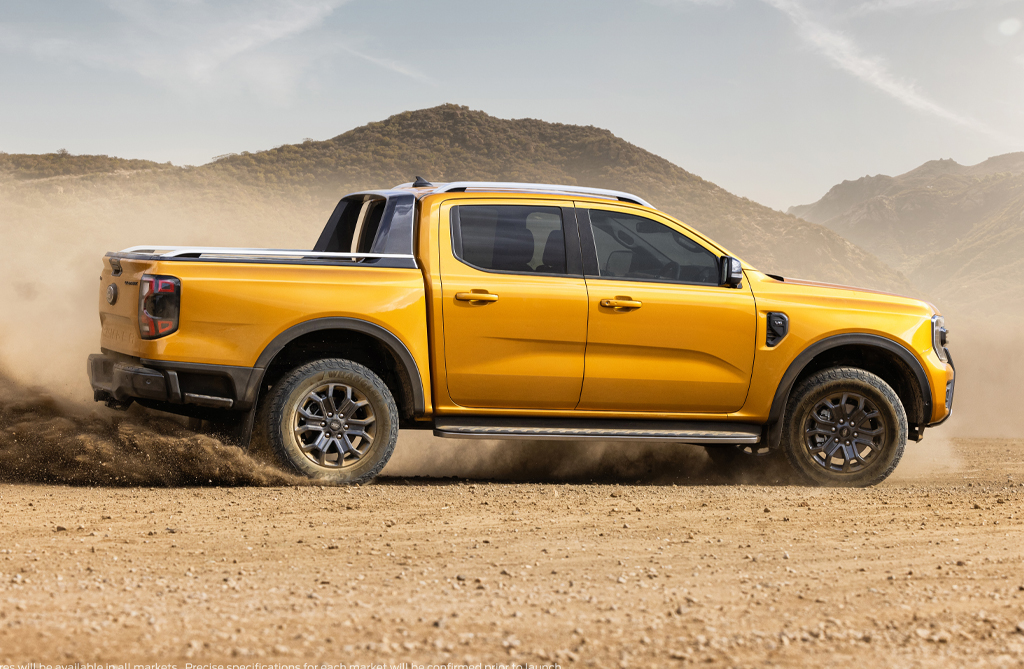 The current Ranger's 2 litre EcoBlue diesel engine will still be available, along with a single turbo diesel and a dual turbo inline four diesel option, which provide efficient fuel usage with improved torque and power delivery. Customers with an eye to the future are not forgotten: a hybrid plug in engine for the new Ranger is on the cards after the fourth generation is launched (at this point no further details on the electric version have been released).
User Benefits
The new generation Ranger has been well thought through, with perks here and there which will undoubtedly enhance its appeal to a variety of existing fans looking to upgrade, and a fleet of new buyers.
The larger cargo box – that extra 50mm – means that whole pallets can be loaded on, and ruler measurements are integrated onto the tailgate. A new cargo management set up, consisting of movable compartments and tailgate clamps, gives more options for carrying tools and equipment and increased functionality – which can be improved and refined with our 4X4AT custom-designed pickup accessories such as bed liners, tonneau covers, bed trays, drawer systems, roller shutters and of course, a variety of hardtop canopies from Pro//Top, Aeroklas, Alpha and more.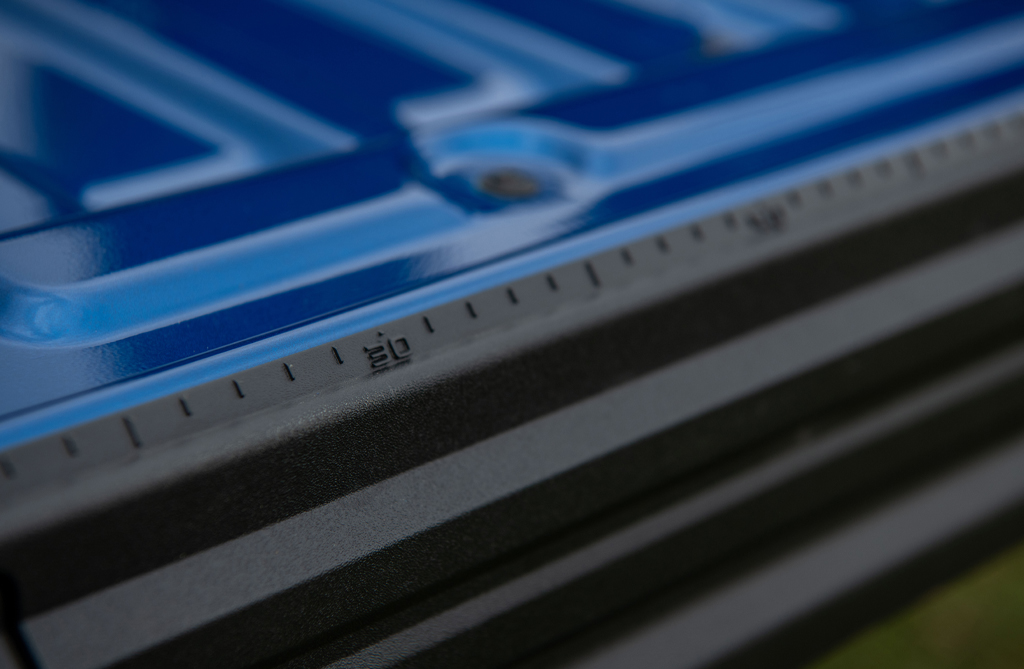 A 360-degree camera system might prove handy with that longer wheelbase and width; as the front wheels have been pushed forward this will benefit the handling and terrain capability both on and off-road.
LED lights are on both ends in this model, and inside the existing patented Ford high-tech entertainment and connectivity systems are further tweaked for driver and passenger benefit and ease of use – such as a bigger touch screen. Simple improvements like widening the door pockets for stashing essential bits-and-bobs, making driving controls one-touch nudges, and adding more wireless phone charging and storage spaces will make the new generation Ford Ranger a delight to own and drive.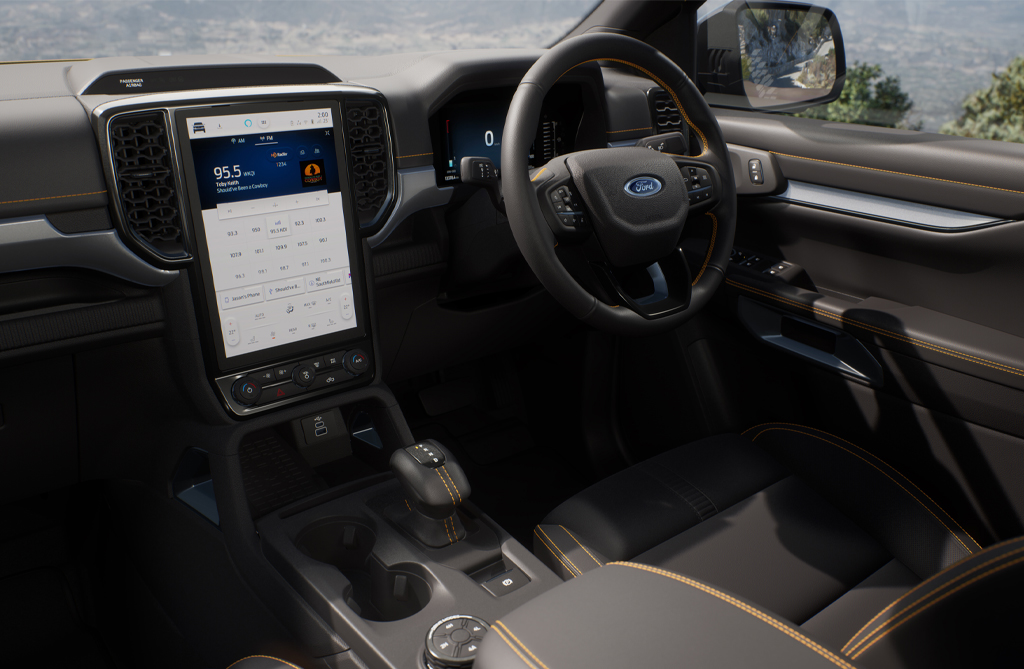 Ford have listened to their customers and made changes to the Ranger which offer genuine advantages, which have all been tried and tested in rugged field conditions (mainly in the Australian outback). Here at 4X4AT, the whole team is looking forward to seeing and driving the new pickup superstar and we will of course be updating you with further news, and details of our next generation Ford Ranger accessories as soon as possible.