EUROPE'S LEADING DISTRIBUTOR OF CANOPY HARDTOPS, LOAD BED COVERS AND 4X4 ACCESSORIES & TYRES FOR 4X4'S AND PICKUP TRUCKS
Alpha GSR Canopy
Alpha hardtop canopies are strong reliable, durable and extremely stylish. A deep lustre DuPont paint finish gives an excellent finish to the Alpha GSR hardtop and is used by many vehicle manufacturers as there chosen partner.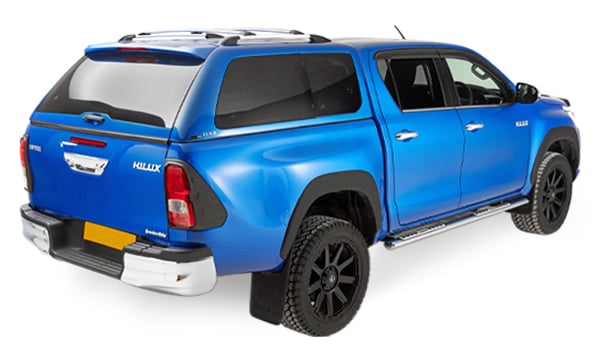 Standard Features
Ultra high quality Du Pont deep lustre paint finish
E-mark dark tinted glass
Central locking on the vehicle key fob
High quality stainless steel locks, catches and brackets
Durable tailgate smoothly lifts on twin gas rams
Grey leatherette headliner
Brushed alloy roof bars with removable cross bars
6 point patented clamp system requiring no drilling
Automatic interior light
A plush, high end canopy, with dark tinted pop-out style windows with a deep lustre dupont paint finish. A stylish roof bar system compliment the GSR canopy in a brushed alloy finish and fitted with adjustable or, removable cross bars. A leatherette headlining adds a high-end feel similar to that found in a high end estate car etc.
Available For The Following Vehicles: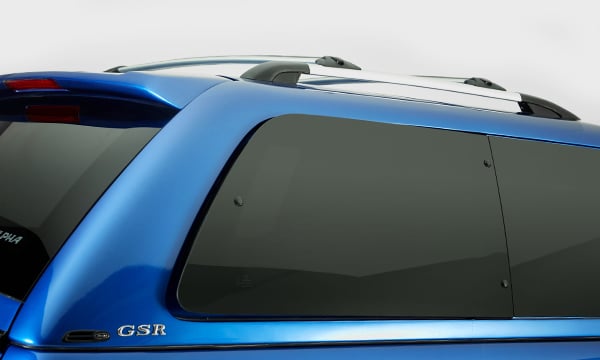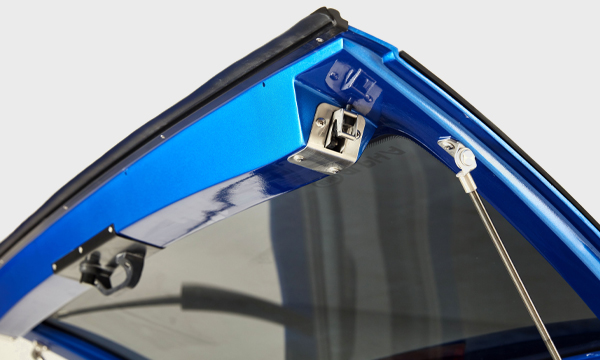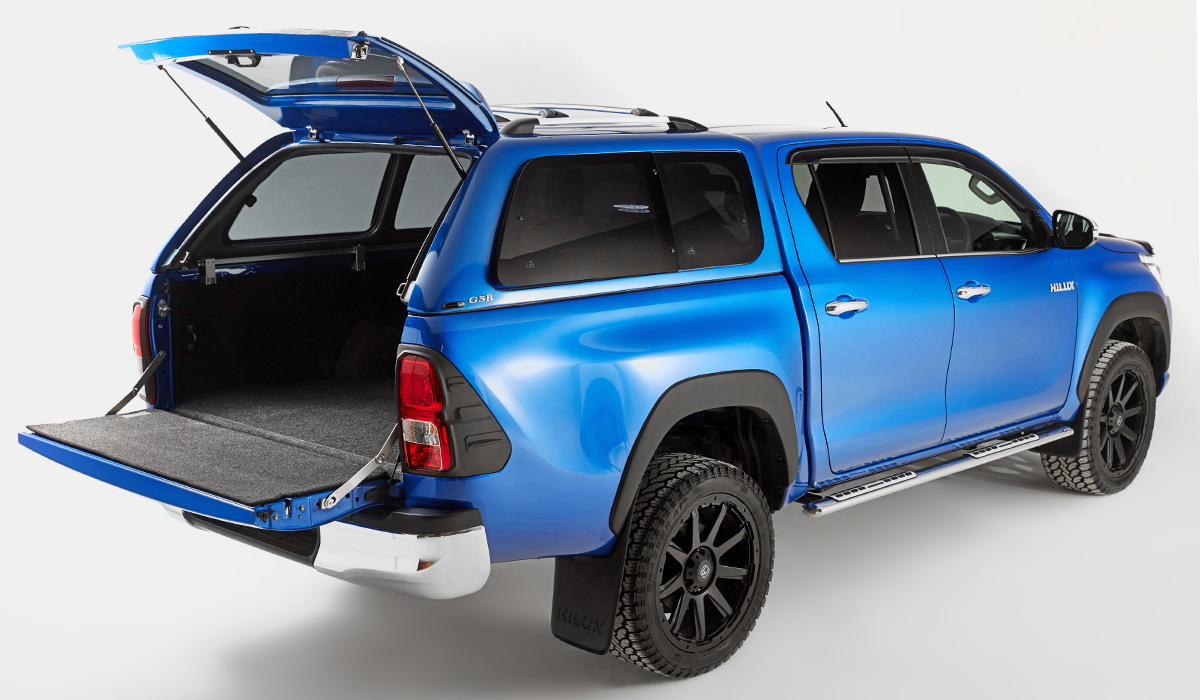 ABOUT THE ALPHA BRAND & HARDTOP
The Alpha GSR canopy truck top totally compliments the 4x4. A beautifully close fit is achieved that just adds to the style and integrity of the any 4x4. If you prefer to see the GSR canopy for yourself, call and arrange an appointment, we often have one on display. Should we be out of stock of your particular colour and you cannot wait for the next stock arrival, we can if required paint one in-house. Please note this service is chargeable.
Industry leaders with in-house GRP pattern and mould making, Alpha are manufacturers of stainless steel and composite components including locks, hinges, strikers and handles as well as aluminium extrusions. Alpha control quality by making most of the critical components in-house rather than outsourcing, or using common or readily available hardware.
Alpha are the only truck top canopy maker to our knowledge, who actually manufacture, cut, temper and etch their own glass, all of which is E-Marked for European use. You are choosing a high end, quality branded product when you choose an Alpha top for your truck.
We GUARANTEE you will not find a better engineered hardtop ANYWHERE.