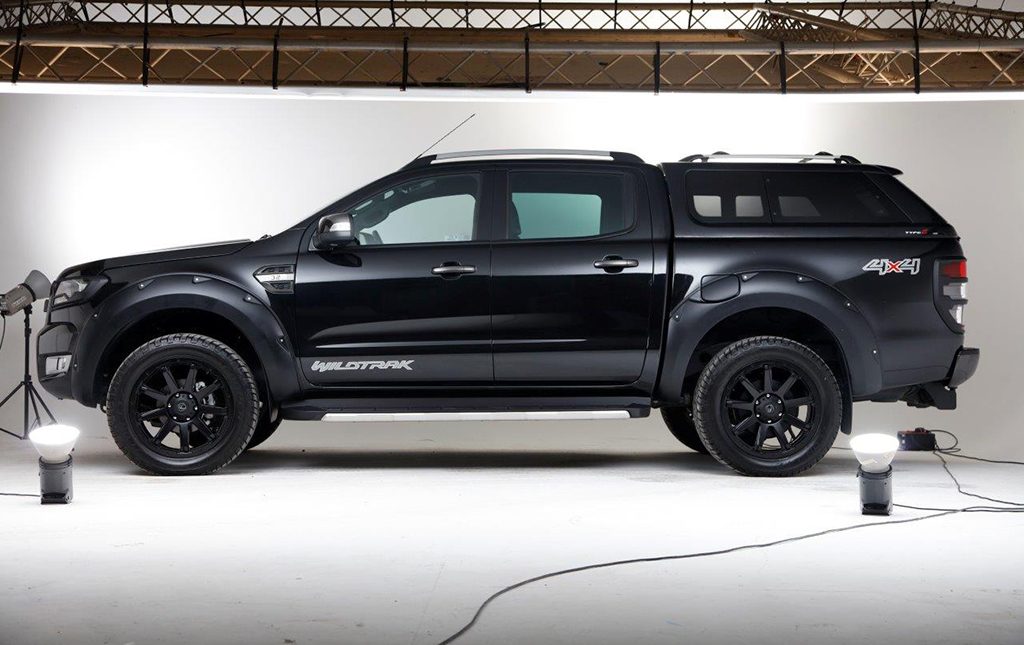 Continuing our quest for perfection with Ford Ranger Accessories saw us take our Black Wildtrak to the photo-studio last week.
The car looks great we think you'll agree. In hindsight maybe we could have tinted the side windows a little.
The Wildtrak features the top of the range Alpha Type E Canopy, 20 inch Hurricane Hawk alloys with all-terrain tyres, large matt black wheel arches as well as black front and rear light surround garnishes.
To view our full range of accessories for the face-lift Ranger click here.